Lower Hillsborough Wilderness Preserve Trail
Tampa, FL

Distance: 3.0 mi
Skill: Easy
Pets Allowed: Yes
Trail Type: Loop
Features: Hillsborough River View
Trail access: 2WD
Seasons: All Year
Permit/Fee: No
HIKE DESCRIPTION
14 miles of hiking trails which you have to share occasionally with horses. A good 1hr hike leads thru one of Florida's typical habitats to a beautiful view of the Hillsborough river. Here, the sun rises behind the trees and its rays reflect on the water. Alligators hide between the floating weeds and the morning fog slowly disappears. The trails are very well marked and a free trail map is found at the entrance.
Activity of wild hogs is visible along the trails, where large areas sometimes are dug up. The remnants of controlled fires can be seen where the bark of trees has blackened and new bushes have sprung up. Some trails, during parts of the years, can be wet and muddy.
DIRECTIONS
From I-4 & I-75: North on I-75. 5 Miles north on I-75. 8 Miles east on Morris bridge Rd. Right onto the parking area.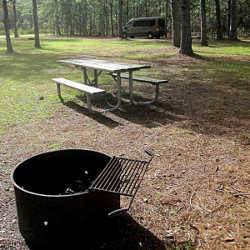 Nearby Camping
Lower Hillsborough Wilderness Preserve
Quiet campground and a perfect base to explore the Tampa Bay area. You can do shopping or spend the day on a Clearwater beach, eat out in a local restaurant and still be back in time to spend a couple of hours around the campfire.
WARNING! Hiking and outdoor related sports can be dangerous. Be responsible and prepare in advance. Study the area you are entering and plan accordingly. Dress appropriately and prepare for unexpected weather changes. Carry plenty of water and never hike alone. Make an itinerary with your plans, routes, destinations and expected return time. Give that to a trusted family member and/or friend.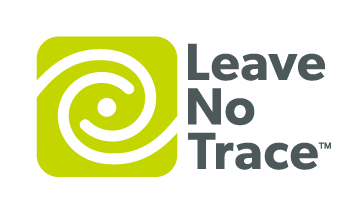 Gate Policy: If a gate is closed upon arrival, leave it closed after you go through. If it is open, leave it open. Leaving a closed gate open may put cattle in danger. Closing an open gate may cut them off from water. Please be respectful, leave gates as found.