Sara's Crack Trail
Lake Havasu City, AZ

Distance: 3.0 mi OW
Skill: Easy
Pets Allowed: Yes
Trail Type: Out & Back
Features: Balanced Rock, Arch
Trail access: 2WD
Seasons: Fall thru Spring
Permit/Fee: No
HIKE DESCRIPTION
This hike has many advantages. It's close to town, very dog friendly with a dog park nearby and has a great little parking area with restrooms and some picnic tables. It was quite busy, when I was there, but as soon as we hit the trail, people spread out and me and Joey were alone again with an occasional hiker, heading back on the trail. We mostly followed the creek bed, slowly descending with the hills rising on all sides.
When you finally hit the 'crack', there's a 7ft rope descend, which is not too difficult to overcome, but Joey complained and I decided to take my dog up the hills and around the 'crack'.
After backing up a few hundred feet, there were multiple (steep) tracks, that led me to the main trail around the shallow canyon. At the highest point of the trail, it becomes a bit steep and narrow, but with some caution, easy to do. As soon as you cross the top, Lake Havasu makes its appearance. I found a spot to rest and relaxed there for a while. Joey got his snacks and water and so did I.
With the return hike still ahead and a two hour drive to my campsite near Quartzsite, I decided that it was time to head back to the van. I knew, that I would come back to do a proper hike, with an early start to the shores of Lake Havasu.
DIRECTIONS
From the southeast side of Lake Havasu City, AZ.: Continue on 95 to McCulloch Blvd S. Turn right and then 0.75mi to the parking area on the right.
WARNING! Hiking and outdoor related sports can be dangerous. Be responsible and prepare in advance. Study the area you are entering and plan accordingly. Dress appropriately and prepare for unexpected weather changes. Carry plenty of water and never hike alone. Make an itinerary with your plans, routes, destinations and expected return time. Give that to a trusted family member and/or friend.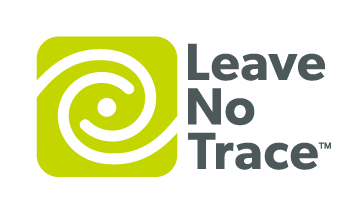 Gate Policy: If a gate is closed upon arrival, leave it closed after you go through. If it is open, leave it open. Leaving a closed gate open may put cattle in danger. Closing an open gate may cut them off from water. Please be respectful, leave gates as found.