El Morro National Monument, NM
An adventure back in time through historic inscriptions and petroglyphs, that span a thousand years.
El Morro's fame comes from it's rain and snow fed pool, which has been a well-known and reliable source for water, first serving the Atsinna Ancestral Puebloan settlement and later the many thirsty travelers on their way to the west.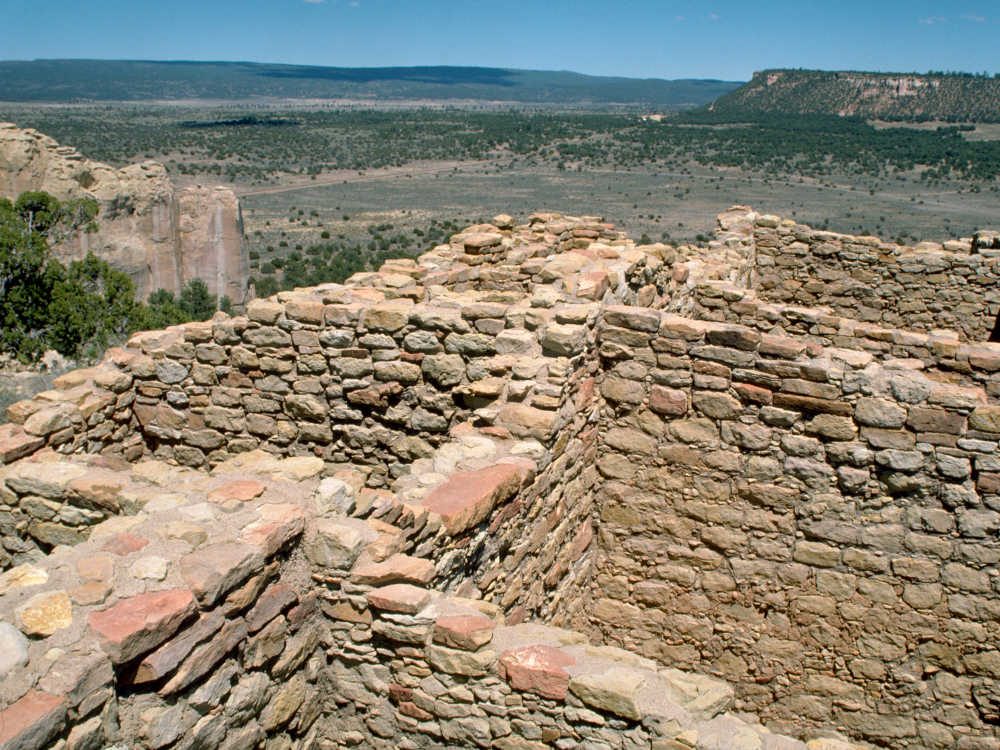 The 250ft high hill served as a defendable homestead for approximately 1500 people from 1275 AD – 1350 AD with a dependable water source for all. The relatively short period of habitation ended for unknown reasons, when its population moved to three other locations within the Zuni territory. The 875 room pueblo is one of the largest of its kind, although only a few rooms are visible as a result of scientific research in the 1950's. Petroglyphs from this period are still visible on the Inscription wall.
The next period of interest starts around 1600 and lasts about 200 years. During this time, many Spanish explorers stopped here for its water source, in an otherwise arid and desolate region. They left their names and stories on the walls of the sandstone cliffs, unintentionally creating a historic timeline of the area. The oldest historical inscription at El Morro is by Juan de Oñate in 1605, the first Spanish governor of the colony of Santa Fe of New Mexico.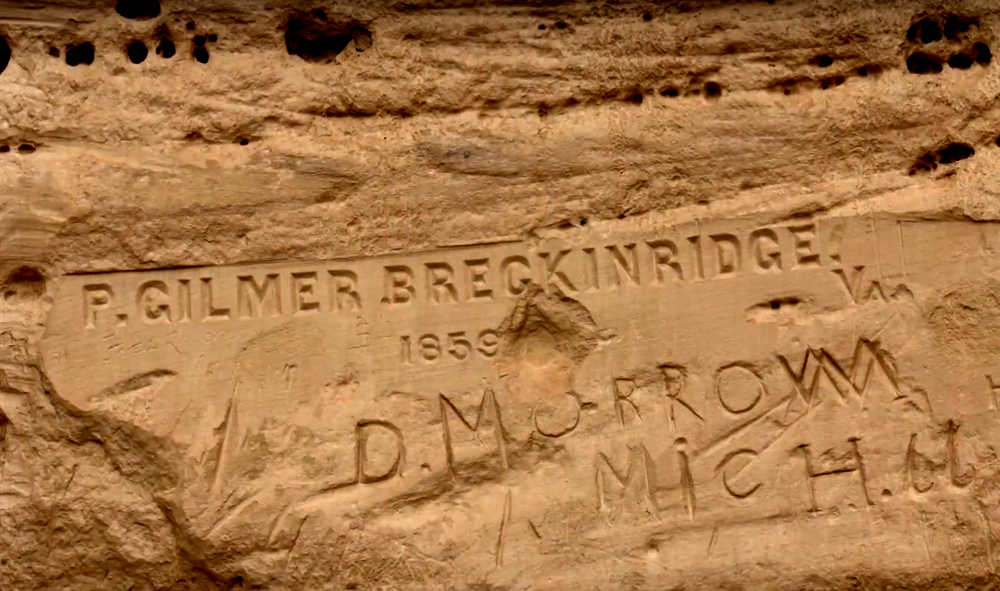 A second wave of travelers, roughly after 1800, were the Anglo-American emigrants opening up the west; they couldn't resist leaving their names too. In 1906, Federal law prohibited further carving on the bluffs of El Morro.
250 Feet above the inscriptions, an area of natural beauty opens up, with wide views of the surrounding desert landscape. The hill has a small box canyon inside and when you follow the 2 mile long trail, you will encounter some of the unearthed, walled rooms of the Atsinna pueblo. Contrary to most National parks, pets allowed on the trail.
This forgotten part of New Mexico, has much to be discovered; especially El Malpais to the east, with its lava fields, La Ventana natural arch, the narrows trail and the Dittert site. Many other historical and Native American sites exist here, but there are no trail to them; you'll have to make your own.
MONTHLY UPDATES DELIVERED TO YOUR INBOX
Sign Up For More Inspiring Photos & Stories
By signing up for this email, you are agreeing to travel updates from American Van Life. Click here to visit our Privacy Policy. Easy unsubscribe links are provided in every email.